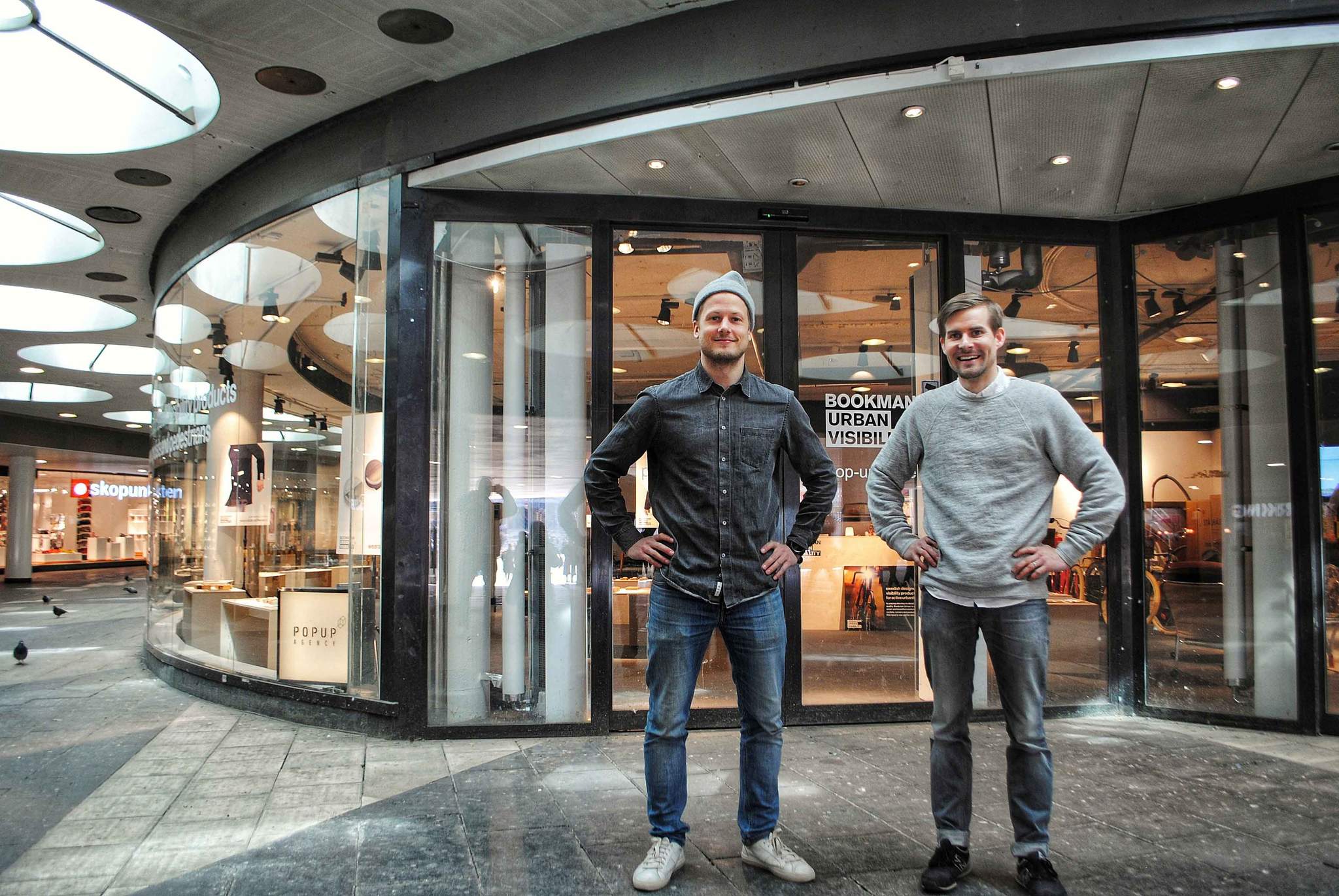 The Bookman Brand
Bookman creates inspiring visibility products with an aesthetic edge for cyclists, runners and pedestrians that need to see and be seen. With heavy focus on the details, quality and safety, the design has one goal: to make everyone visible in traffic and prevent accidents.
"Safety doesn't have to be boring. We're on a mission to save lives and make everyone visible in traffic. And to achieve that, our belief is we need to create products that people genuinely love to use."
Based in Stockholm, Sweden, Bookman draws on the heritage of Swedish safety-conscious brands but also finds inspiration in the traditions of minimalistic, functional Scandinavian design and innovative technology. And, coming from the land of polar nights, with 24 hours of darkness, each product must live up to the highest standards.
The Story of Bookman
Providing free bicycle lights for all students; that was the first incarnation of Bookman. Bookman's founders, David Axelsson and Victor Kabo first met while studying industrial engineering and management at Linköping University, a mutual passion for entrepreneurship drawing them and a few like minds together.
During long hours discussing business concepts they realised that the entire college faculty was cycling around campus and town without adequate lights. It was a scenario they themselves were also guilty of, so they decided to do something about it. The solution became a local traffic safety campaign called Studentlyset (the Student's Light), handing out free bike lights at the University. The campaign soon evolved into a nation-wide visibility awareness drive, giving away over 50,000 lights to students.
Upon finishing their studies, they moved to Stockholm and began working on what would become Bookman, enlisting the help of a product designer. They wanted to create their own bicycle accessories brand focusing on the design and usability of the products. As a natural extension of the work they began in college, their first concept was simple: to make a bike light that wasn't boring.
In 2011 Bookman's first lights launched—colourful, minimalistic and functional, pitched at the urban cyclist and design enthusiasts. Since then, Bookman products have been embraced by the likes of MoMA, Colette, Merci, Selfridges and Paragon Sports, and its portfolio of products has grown to wearable lighting and visibility products for everyday use, not just for the cycling community.
In 2018 Bookman became Bookman Urban Visibility, a reflection of its expanding mission to make sure everyone can be visible and safe without sacrificing their style.